Download the guide:
Introduction to Development Centres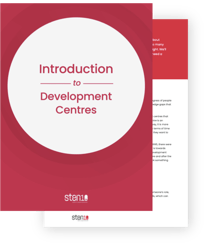 Are you interested in setting up a 'best in class' development centre?
In this guide, we look closely at how to accelerate your top talent and create future leaders.
Download the guide and learn:
What is a development centre?
The challenges to a successful development centre
How to set up a best in class development centre, including:

Planning
Selecting the right people
Designing the day
After the day
Fill out the form to download the guide!